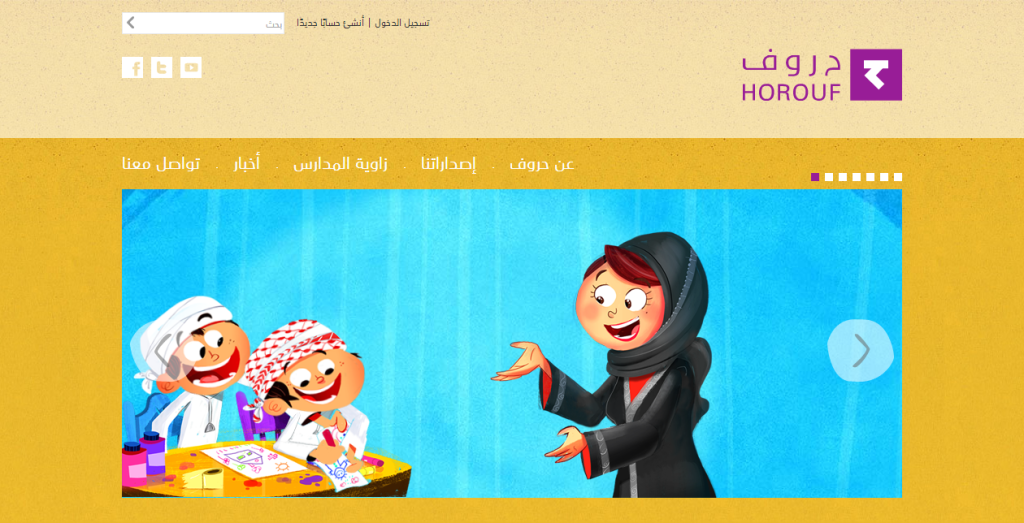 In continuation for "Horouf", the leading interactive project for kids developed by Media plus with "Kalimat Publishing Group", the website had been launched, a weeks after the app is officially launched in Sharjah, UAE.
The website has online store to purchase all books and apps developed for "Horouf" Project, as "Big Book", "Imrah" series and many more, all printed and virtual books can be bought within the secure gateway within the website.
All informative sections about "Horouf" and "Kalimat Publishing Group" can be found on the website, along with all press clippings about their projects and image gallery for the latest events and activities.
Check the website from here