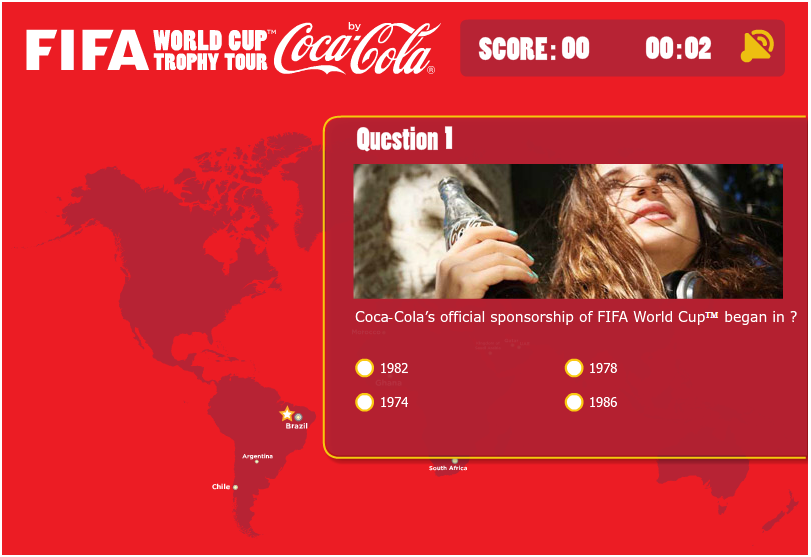 Once again, Media Plus collaborates with MBC to develop another online interactive game, brought by Coca Cola,  about the historic tour for World Cup trophy in the Middle East, the game offers winners  the opportunity to closely see the World Cup trophy.
The interactive game is available in two Languages (Arabic & English) and includes 13 questions, players has to answer them all right, and in the shortest time to win!
Try it yourself, play the game here.