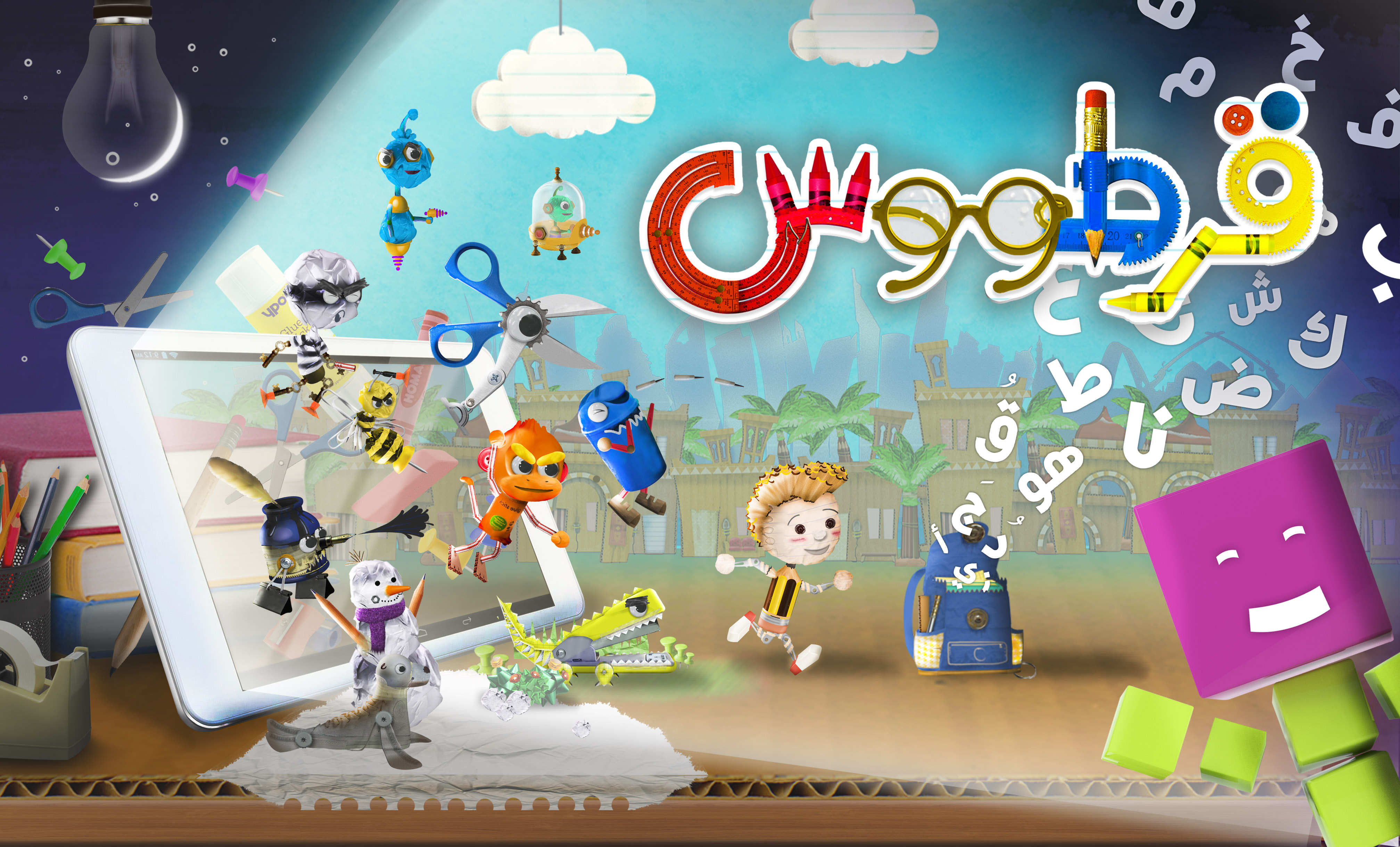 When it comes to gaming in the MENA region, most people are familiar with global games such as Candy Crush, Cut the Rope, and Flappy Bird. Few people are familiar with local games or localised versions. There is a lack of high quality Arabic content games. BeeLabs was born to change this, and encourage other mobile and gaming companies to likewise bring about change in the gaming experience across the MENA region.
In partnership with Kalimat, which is a publishing house based in Al Sharjah, Beelabs created the first ever Arabic phonetics learning game. Targeted at 5 – 9 year olds, it teaches children how to correctly pronounce vocalised Arabic letters (with tashkeel)!
The game revolves around a character named Qartoos, who one day experiences something unexpected. A spacecraft crashes into his backyard, and he meets a friendly robot. To fix the spacecraft, the robot is on a mission to collect Arabic letters, but Qartoos has been having a hard time learning Arabic.
Join the robot and Qartoos on their exciting journey to learn Arabic and fix the robot's spacecraft. Their journey takes them (and the player) to the busy streets of an Arabian city, the marine life of the underwater world, the snowmen of the icy cold mountain regions, the green trees of the jungle and the numerous planets of outer space.
Qartoos brings education to life with its visual concept that is derived from stationery and its heartwarming characters. The game helps children develop their audio-visual skills as they learn to link the shape of the letter to its sound. Both educative and entertaining, Qartoos is the definition of edutainment.
The game is a continuation of the Horouf application, which is an initiative from Sheikha Bodour's company Kalimat and has been created by Media Plus, the sister company of Beelabs, in 2013. The application makes learning Arabic more exciting and includes interactive animated stories, 2D and 3D video clips, and a variety of activity worksheets. During phase one of the project, Media Plus team travelled to Al Sharjah and installed the application on 5,000 devices. During phase two of the project, the application was upgraded and Qartoos was created. Both Beelabs and Media Plus team travelled to Al Sharjah to install the upgraded application and game on 3,500 devices.